Rochelle Davis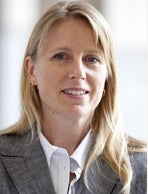 Dr. Davis' research focuses on refugees and conflict, specifically, Palestinian, Syrian, and Iraqi refugees. She is currently writing a book about the conceptions of culture in the U.S. military's war in Iraq. Her previous book, Palestinian Village Histories: Geographies of the Displaced, (Stanford University Press, 2011) was co-winner of the Middle East Studies Association's Albert Hourani Book Award recognizing outstanding publications in Middle East studies. The book addresses how Palestinian refugees today write histories of their villages that were destroyed in the 1948 war, and the stories and commemorations of village life that are circulated and enacted in the diaspora. Professor Davis' teaching interests include Arab society and culture, refugees, migrants and immigrants in and out of the Arab World, and war and conflict. She uses different genres of texts and other forms of media in her classroom to expose students to the wide range of material – both primary and secondary – about the Arab World. Her syllabi include ethnographies, autobiographies, scholarly books and articles from different disciplines, blogs, cartoons, films, novels, poetry, and media.
Research Interests: Refugees, Arab world, war & conflict, arts and culture
Areas of Concentration: Arab World
Current Research Project: Professor Davis is part of an International Organization for Migration longitudinal study of 4000 Iraqi families displaced by ISIS inside Iraq. We are following them to understand how displaced people find temporary and durable solutions to their situations.