2021-2022 Stapleton Recipients
Posted in Announcements Stapleton Students | Tagged Award, Fellowship, Stapleton, Student
The Department of Anthropology is excited to announce the recipients of the Stapleton Award for 2021-2022! Please click here for more information about the Stapleton Award
Terence Coyne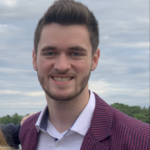 Terence worked as an unpaid intern for Veterans of War, a 501(c)(3) based in Manassas, Virginia with help from Stapleton Award funding. VoW (Veterans of War) works with veterans facing PTSD; their mission is to prevent veteran suicide by treating the underlying trauma with psychedelic-assisted psychotherapy. Throughout the Summer of 2021, Tyler gained insight into cultures of mental healthcare in the United States, as well as particularly novel and controversial recovery options.
Curtis Yun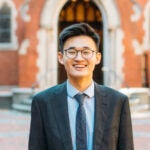 Curtis will spend his senior year studying veterans and the phrase "thank you for your service" for his senior thesis in Anthropology. According to a poll commissioned in 2019 by the Cohen Veterans Network, nearly half of the veterans and active-duty service members feel uncomfortable with being thanked for their service. With help from the Stapleton Award, he was able to conduct exploratory work on this phenomenon throughout the Summer of 2021, which will help contextualize and frame his senior thesis. This exploratory work
was conducted through a virtual internship in Washington D.C. with the VA History Office at the Department of Veterans Affairs (VA).