2016-2017 Stapleton Recipients
Posted in Announcements Stapleton Students | Tagged Award, Fellowship, Stapleton, Student
The Department of Anthropology is excited to announce the recipients of the Stapleton Award for 2016-2017! Please click here for more information about the Stapleton Award
Cristeen Anyanwu (C'18)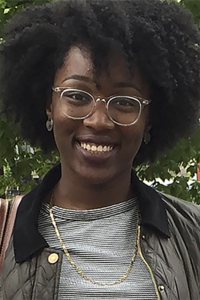 Cristeen is a Justice and Peace Studies major with a minor in Anthropology. Her passion for health equity combines with her interests in public health and social justice. She is focused on health disparities resulting from race, gender, sexual orientation, and class; all of which can be barriers to obtaining optimal healthcare. For example, in the DC area, African American women diagnosed with breast cancer have the highest mortality rate of all groups. This summer, Cristeen will be exploring the discrepancy in access to breast cancer series through an internship at a breast cancer clinic that is committed to serving women in Washington, DC, regardless of their ability to pay. The Stapleton Award will allow Cristeen to bring awareness of cancer-related health disparities to the Georgetown campus and gain valuable community health experience.
Check out the College's article on Cristeen Anyanwu, "Anyanwu Takes Aim at Health Gaps"
Shola Powell (C'17)
Shola is a senior in the College who is double majoring in Anthropology and French. Her passion for social justice and Anthropology became intertwined as she participated in activism on campus and witnessed the important role that social media plays in many social justice movements and motions of change, both a Georgetown and on a national scale. Shola plans to examine how continuous media coverage of various movements, incidents of violence against people of color, and the use of social media have acted as catalysts for change at Georgetown, leading to the fruition of many institutional changes such as the creation of the Diversity requirement, increase in safe spaces for people of color, and the recognition of Georgetown's history with slavery. With the Stapleton Award, Shola will explore how national events have shaped activism at Georgetown and determine how the change in leadership and realization of goals will affect the future direction of movements on campus. In her position as Resident Director of the Black House, a recognized safe space for Black students on campus, and in working with the Center for Multicultural Equity & Access (CMEA), she hopes to improve how they cater to students and develop programming which further aids students of color in pushing for institutional changes that create a more diverse and inclusive campus.
Rebecca Yates (C'17)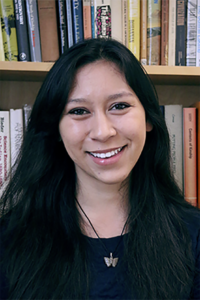 Becca will be a senior in the College and has found a passion in studying Anthropology and History. Her particular interests have included cultural imaginings and symbols surrounding the body, gender, and environment. With the Stapleton Award, Becca will divide her time volunteering for two exception organizations: ONE DC and Mary's Center. ONE DC's mission is to advance the community development and equity of low-income DC communities of color through organizing, public education, and analysis of institutional racism, classism, and sexism to produce practical policy changes and alternatives. Mary's Center offers diverse communities education, health care, and social services regardless of ability to pay these costs.