2019-2020 Stapleton Recipients
Posted in Announcements Stapleton Students | Tagged Award, Fellowship, Stapleton, Student
The Department of Anthropology is excited to announce the recipients of the Stapleton Award for 2019-2020! Please click here for more information about the Stapleton Award
Thomas "TJ" Mukundan (C'21)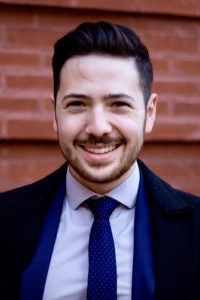 TJ is a junior in the College majoring in anthropology and government. His project is intended to focus on the relationships between career goals and student-led education for university undergraduates. Specifically, it is designed to examine the aspirational motivations for American college students – here including those attending Georgetown University, Harvard University, and the University of Chicago – who, for a month during the 2019 summer break period, will teach courses in Chengdu. For most of these students, the month-long commitment involves a salary that is significantly lower than can be expected from internships in the United States and furthermore involves teaching, which from preliminary conversations is not the intended field for any participants. Additionally, though lasting only a single month, the timing of the program during the summer break period disallows participants from seeking other employment. Georgetown, Harvard, and the University of Chicago are all generally considered to be institutions that attract heavily motivated and career-oriented students whose decision-making is often influenced by their post-undergraduate aspirations. TJ will be a member of this cohort and teaching a class. Over the course of the month, TJ hopes to be able to track the development of the composite cohort in Chengdu and gain a better insight into the individual motivations of each student-educator.
Nikita Sardana (C'20)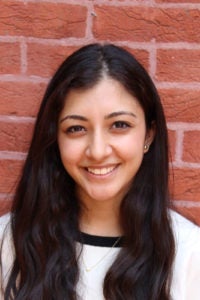 Nikita is majoring in Anthropology and on the pre-med track while also minoring in Spanish and Biology and has a strong interest in the cultural factors that contribute to disparities in healthcare quality and access, particularly for women of color. This summer and fall, she will be conducting participant observation at Mary's Center, a community health center in the greater DC area, and interviewing patients seeking prenatal and OB/GYN care, as well as Mary's Center staff. She hopes to gain a better understanding of the cultural disconnects which contribute to patient distrust of healthcare providers and to explore the ways in which healthcare systems can be more culturally sensitive and better able to meet the needs of patients, especially women.
Emily Jonsson (C'20)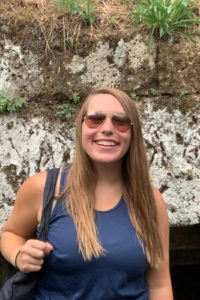 Emily is a senior in the College studying Classics, Anthropology, and Government. In Spring 2020, she will be interning at the Smithsonian Institution's National Museum of Natural History under Dr. Joshua Bell. As an intern, Emily will be helping to prepare for and promote the Mother Tongue Film Festival, which occurs every February. She will also have the opportunity to work at the National Anthropological Archives as well as to conduct background research, collect materials, and handle objects for the Melanesian collections, of which Dr. Bell is the curator. Having previous archaeological fieldwork experience, Emily looks forward to seeing the ways in which artifacts are collected and archived in a museum setting. She is particularly interested in how collections reflect the communities they represent and the ways in which they are ethically conveyed to both those communities and the public. Through this experience, Emily hopes to deepen her understanding of how research functions within a museum setting and how museums function within society.